Explore the Sierra de Aracena and get lost in its woods
Thanks to standing laws, we have been able to keep this part of Spain as one of the most densely wooded areas. As well as well known natural wonders such as the Grutas de las Maravillas (caves of wonders) and the many Caminos Reales (hiking paths), we can also find such architectural gems as the Castle of Cortegana (SXIII al SXVI), the Hermitage of Almonaster La Real (SIX al SX), or the Tiro Pichón building in Jabugo by the famous architect Aníbal González.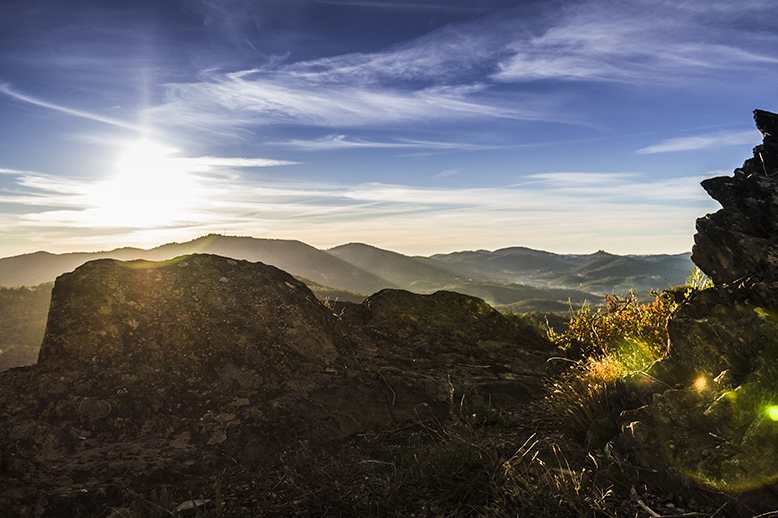 Enjoy the tranquility
of the Natural Park
Loose yourself in the Chestnut or Oak forests whilst you explore the Dehesa. Watch the eagles and the griffon vultures or black vultures from one of the many viewpoints and, at night enjoy the soft hooting of a barn owl or the song of a nightingale.